I Must Decrease
Tags: Church Growth, Church Growth Movement, Calvary Chapel, Bill Sprouse, The Road Home, Jack Hayford, Manifest Presence, Bob Sorge, Exploring Worship, R J Stewart, The Spiritual Dimension of Music, Bach, Calvary Chapel Costa Mesa, Matt Redman, The Heart of Worship, all to the glory of God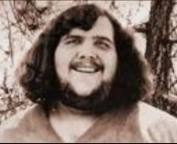 There is another reason why people have adopted musical simplicity in worship and praise music. I remember back in the '70s watching a Calvary Chapel band called The Road Home, headed by a piano player named Bill Sprouse. I loved to hear the band play because Bill had such a wonderful voice and the band really knew how to minister to the inner needs of people. However I didn't think much of Bill as a piano player. At the time I was involved in a musician's fellowship at Calvary Chapel and one evening they separated all the instrumentalists into mini seminars led by someone who played their particular instrument. I ended out in Bill's group. During the seminar he sat down to the piano and absolutely "cut out the jams." It was at that point that I figured out what was going on with these folk. They could play all right. They just chose not to do so because they saw their musical function as drawing people to God rather than themselves.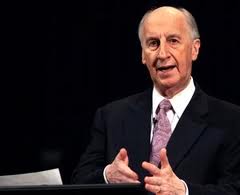 In that same vein Jack Hayford in Manifest Presence viewed the display of artistry as a deterrent to worship when he wrote that "the 'concert' tradition of extended musical interludes within a piece – e.g., giving eight bars to the drummer, the guitarist and a wind instrument to 'get in their licks,' much to the delight of the audience and manifest in applause for each artist – is not, to my view, consistent with a worship service . . . it is simply not productive to the intention of a worship service." In other words, the display of talent gets in the way of the goal of much of contemporary worship today, which is to take people into the presence of God.
"And for us today," wrote Temple Bob Sorge in Exploring Worship, "the goal for our worship should be that we come to the point where we do not see anyone or anything around us, but we become totally taken up with God. That is the supreme goal of worship: to see only the Lord."
This theme of eliminating distractions that get in the way of gaining access into the supernatural world is also held by New Age proponents. In this vein R. J. Stewart wrote in The Spiritual Dimension of Music, "The elemental exercises offered here have a number of effects, one of which is the gradual ability to de-tune (not ignore or merely shut out) the effect of unwanted music. In the case of strong and debilitating rhythms, such as that used in rock music, some of our exercises may even be used in the traditional manner of the focus, prayer or mantrum, where they literally cut across unwanted influences."
Therefore the mantra of our new age of contemporary worshippers is: "'He must increase, but I must decrease.'" (John MKJV)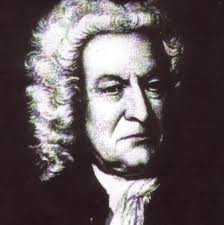 Though humility is of essence, Bach's way of doing things makes better biblical sense. After he wrote his extraordinary musical pieces Bach would put in the manuscript the words: "To God Be the Glory." Therefore, the musician who believes with all his heart that his job is to glorify God through his talents will be the one who can openly display his talents in a manner that points to the magnificence of the glorious God whom we serve. It is for this reason that Franky Schaeffer's book Addicted to Mediocrity is so powerful when he talks about the fact that the church ought to be excelling in the arts. The lesson here is that when the Christian musician involves himself in worship and praise ministry he needs never to hold back the artistry. Worship and praise music is not about the latest cliches or hip things to put in the lyrics, writing hooks, making CD sales or dragging people into church. It is not about aiming for Dewey's lowest common denominator. It is all about glorifying God with excellence.
In all of the contemporary musical expression that I have heard in the church, I have found that praise music that tells of our great God while encouraging sincerity is that which goes beyond tantalizing the desires of men. It is intimate music that proclaims who God is and what He does while uttering expressions of celebration, joy, tender quietness and peace. What is going on with biblical contemporary praise today is music that serves a specific purpose. It can be likened to ancient motets that were written to depict the awe and wonder of God. It speaks of holy communion – honoring and spending time with our Creator. It can be likened to the sincere prayer of every believer who seeks after God with all of his being. "'You shall love the Lord your God with all your heart, with all your soul, with all your strength, and with all your mind,'" (Luke 10:27b)
"And this I pray, that your love may abound still more and more in knowledge and all discernment, that you may approve the things that are excellent, that you may be sincere and without offense till the day of Christ, being filled with the fruits of righteousness which are by Jesus Christ, to the glory and praise of God." (Phil 1:9-11) Sincere worship in spirit and truth is what God desires of His followers. (Jn 4:24) And sincerity expressed as true worship is the most important message that we can find in biblical worship and praise music.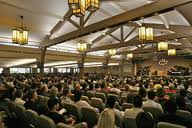 When I was first getting my feet wet in contemporary Christian music the band that I was playing in had the opportunity to perform in one of the very popular Saturday night concerts that were held at Calvary Chapel Costa Mesa. My parents, who were not saved at the time, came to support me. Now I have to tell you that my mom never did like rock music, so this was a stretch for her. But she caught me off guard when she noticed something that I had not been aware of up to that point. During these concerts there would be a time of singing praise songs to the Lord and the attendees got very involved while closing their eyes and lifting their hands. Her comment was very simple and to the point. She merely said, "They were so sincere." This observation ultimately played a role in her salvation.
It has been said that sincerity is not enough. For there are many who will perish who sincerely believed in the wrong things. But we do need to be sincere in what we do nonetheless. Just going through the motions will not do.
This is the lesson to be found in contemporary biblical worship and praise music. It is something those who hold hymns dear to their heart should grasp. For it is not about the necessity singing hymns in a particular stanch format. It is not about getting our way or singing out of habit. There is a lot to be gained from the youth who have learned to put their entire being into the admirable goal of praising God in song. For they have found that worship in song is all about singing to the God who is there with honesty while pouring out their hearts to Him in a very personal way. If the hymn that you love finds itself in a new and more contemporary format that moves the heart of people, then it is a glory to God.
Matt Redman had it right when he said in his praise song The Heart of Worship that it is all about Jesus. And it is not all about us. It is not about pleasing man, but honoring God. Given that the music we sing is scriptural and utilized in a biblical fashion, it's not about what style we use or what songs we sing. It's about magnifying our Lord in everything we do.

Therefore, when we gather in church we are not there to market and entertain but to worship. And as we do, we exalt our Father who receives our praises that usher from thankful hearts in joyous song. This is what church music is all about.

"Therefore, whether you eat or drink, or whatever you do, do all to the glory of God." (I Cor MKJV)

Stay Tuned for More!!!!

If you liked this

CLICK HERE or call Author House @ 888.280.7715 to purchase a soft or hard cover copy of Don Wigton's book "Holy Wars" upon which this blog is based.

Click Here to purchase the E-book edition for only 99 cents!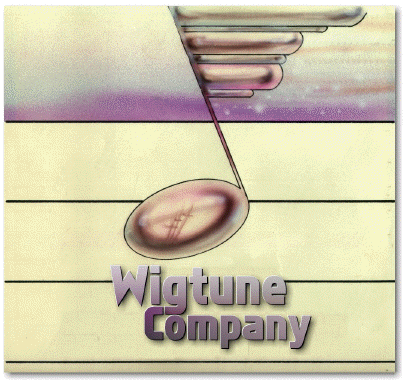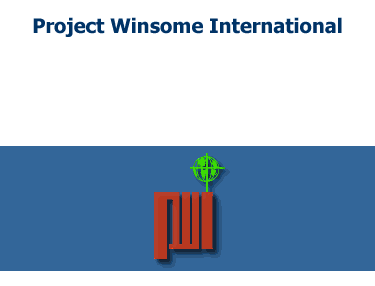 Check out this powerful Southern Cross song!


An Incredible revival is occuring in Northern India and Nepal. CLICK HERE to find out more!
---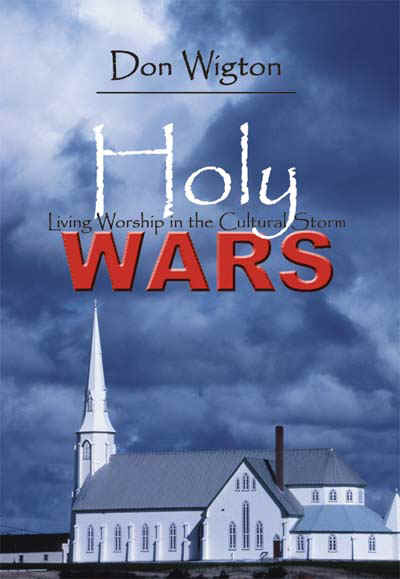 Click Here to purchase the E-book edition for only 99 cents!
CLICK HERE or call Author House @ 888.280.7715 for a soft, hard cover or E-Book edition of our new comprehensive book on
PRAISE AND WORSHIP
HOLY WARS
. . .a powerful and dynamic "must have" for every Christian who is seeking to worship God in the midst of the tempest of our modern world.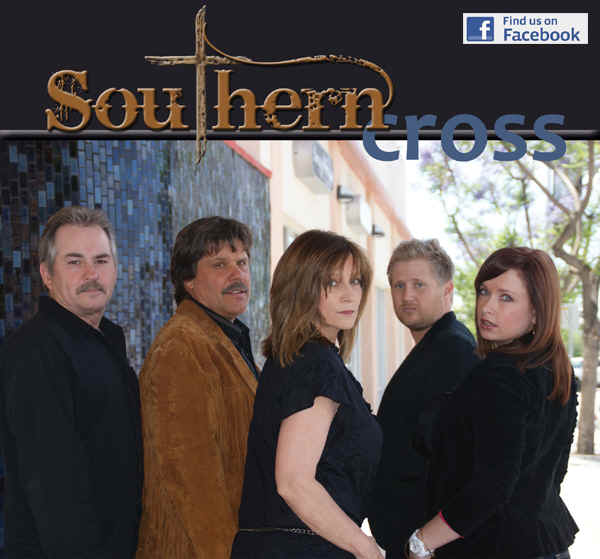 Millions of
Wigtune MP3
Downloads!
Pastors, worship music ministers, small group leaders, praise bands and members of over
3337 ministries from 94 countries world-wide including all 50 states in the United States
are now using Wigtune praise and worship resources.
We pray that these materials have provided all of you with untold blessings!
Wigtune Company
An offering of psalms, hymns and spiritual songs for the worship edification of the Body of Christ.
Colossians 3:15-17
Praise and Worship Songs to bless God. . .
| | |
| --- | --- |
| | |
| | |
| | |
| | |
| | |
| | |
| | |
| | |
| | Bible Study Helps, a Multitude of Christian Links and Other Goodies |
| | |
"I might not be a religious man myself but I know good music when I hear it, and this is very good! . . . I don't think that I have ever given such high ratings to so many songs before. But the fact is that they are well deserved because the music is amazing. Simply wonderful religious ballads and they really get to your heart. . .everytime."
Fredrik Cole: Trax In Space