Hollywood or Holiness?
When Meat is for Idols
Tags: Church Growth, Church Growth Movement, Church growth consultants, worship leader,
Corinthian

Church

, Apostle Paul, American Idol,

Marylin Monroe, Elvis, Graceland, Cult of the King, Beatles, Jimi Hendrix, Jim Morrison, Janis Joplin, Hollywood, Babylon, Babel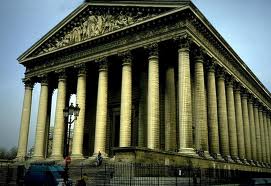 The Bible is very specific with regard to what we should do with that which emanates from nature worshippers. The Corinthian Church had a problem. The only place where you could buy meat in town was from the heathen temple where not only the meat was sacrificed to idols, but the temple itself served as a house of prostitution. Sex rituals, both heterosexual and homosexual, were basic to the pagan worship system.
Paul indicated, "We know that an idol is nothing in the world, and that there is no other God but one." (I Cor 8:4b MKJV) Therefore, it was no big deal for a Christian who understood this fact to buy the meat and eat it if it did not cause him to stumble.
However, for Christians who did not know this, because they were so accustom to idol worship, the eating of this meat would defile them. Therefore the admonishment was, "Be careful, however, that the exercise of your freedom does not become a stumbling block for the weak . . . When you sin against your brothers in this way and wound their weak conscience, you sin against Christ." (I Cor 8:9, 13 NIV) The problem was that when the weak Christian would see the strong one eating meat sacrificed to idols, he would do the same, would be defiled and led right back into idolatry and the resultant prostitution. The guiding principle, therefore, was forwarded by Paul who stated, "You, my brothers, were called to be free. But do not use your freedom to indulge in the sinful nature; rather, serve one another in love." (Gal 5: 13 NIV)
The lesson in music is this: You are free. Enjoy God as you bask in the music that He has given. However, if a certain type of music causes you to stumble, if '60s nostalgic rock, for example, tends to lead you back into the "drugs sex and rock and roll" mentality, then forsake it. Or if your attention to certain musical styles causes others to stumble in this fashion, then don't listen to it in front of them.
And who or what are you worshipping when you listen to music? Do you fall at the feet of Hollywood's American Idol or our Creator God? Do you bow to the stone Babylonian image as the band plays? Or do you stand with the living God? Who is it that you worship?
When you chose who or what you will worship, is your object of affection mortal or immortal? Millions worshipped Marylin Monroe for her beauty. And in her personage the sex goddess of Hollywood was born.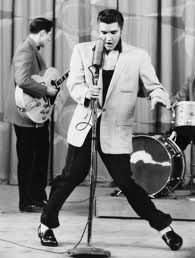 Women literally cried at the feet of the Elvis, the King of Rock and Roll every time he sang. Ted Harrison, described this fanaticism in his book, Elvis People: the Cult of the King. "If you want to understand what's different about Elvis, go to Graceland and see the people making pilgrimages there. Go see the shrines in the homes of fans; talk to people who pray for Elvis."
"His music has touched so many of them on a spiritual level," he continued, "they cannot think of him as an ordinary man. They feel they are justified in praying to or through Elvis."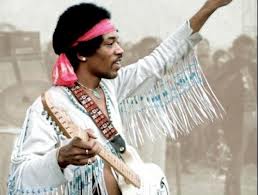 Ever since the advent of Elvis the worship of idols flows wherever rock performers roam. Young teenyboppers went into swoons of ecstasy and tears during the Beatles' first trip to America. Jimi Hendrix, Jim Morrison and Janis Joplin received the generous worship of the '60s generation.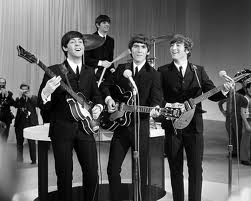 All of these American idols died sudden deaths after barely existing in miserable lives. But God lives forever. Worship God who is eternal, frees you from your sins and gives eternal life.

"All things are lawful for me, but all things are not helpful. All things are lawful for me, but I will not be brought under the power of any." (I Cor MKJV)

Ultimately God will judge Babylon and take down all of the world systems that have been associated with it since Babel. This includes the Kingdom of Hollywood. The Bible declares, "Thus with violence the great city Babylon shall be thrown down, and shall not be found anymore. The sound of harpists, musicians, flutists, and trumpeters shall not be heard in you anymore.'" (Rev 18:21b-22a MKJV)

We are called not to be entertainers of men, but commanded to be worshippers of God. For entertainers seek to be worshipped by their followers while our charge is to glorify the Lord and call on people to follow Him. Will it be Hollywood or holiness? Choose to invest yourself in music that will last. For the praises of the Lord will endure forever.

There will be music created here on earth that will endure forever. It is the song of praise. It is that which brings glory to the Creator.

In heaven "they sing the song of Moses, the servant of God, and the song of the Lamb, saying: 'Great and marvelous are Your works, Lord God Almighty! Just and true are Your ways, O King of the saints! Who shall not fear You, O Lord, and glorify Your name? For You alone are holy. For all nations shall come and worship before You, for Your judgments have been manifested.'" (Rev 15:3-4 MKJV)

Stay Tuned for More!!!!

If you liked this

CLICK HERE or call Author House @ 888.280.7715 to purchase a soft or hard cover copy of Don Wigton's book "Holy Wars" upon which this blog is based.

Click Here to purchase the E-book edition for only 99 cents!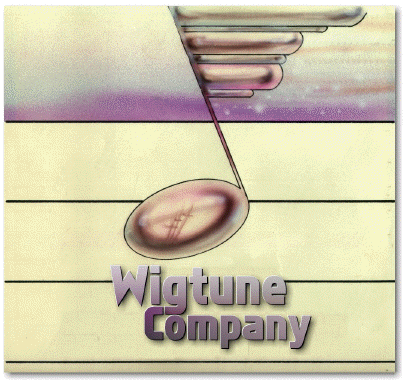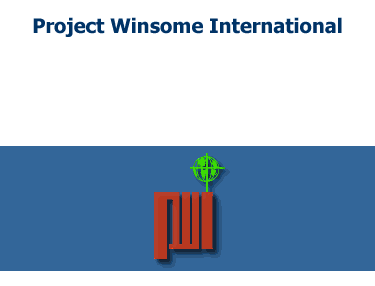 Check out this powerful Southern Cross song!


An Incredible revival is occuring in Northern India and Nepal. CLICK HERE to find out more!
---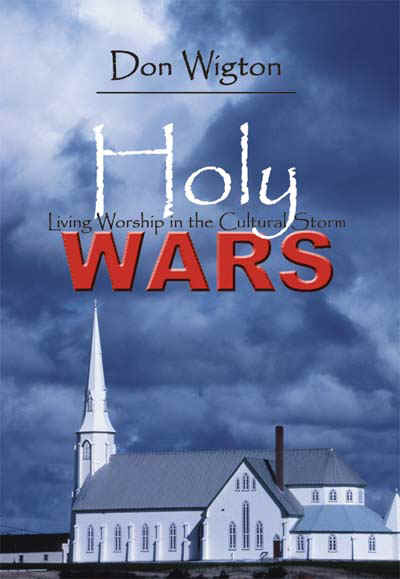 Click Here to purchase the E-book edition for only 99 cents!
CLICK HERE or call Author House @ 888.280.7715 for a soft, hard cover or E-Book edition of our new comprehensive book on
PRAISE AND WORSHIP
HOLY WARS
. . .a powerful and dynamic "must have" for every Christian who is seeking to worship God in the midst of the tempest of our modern world.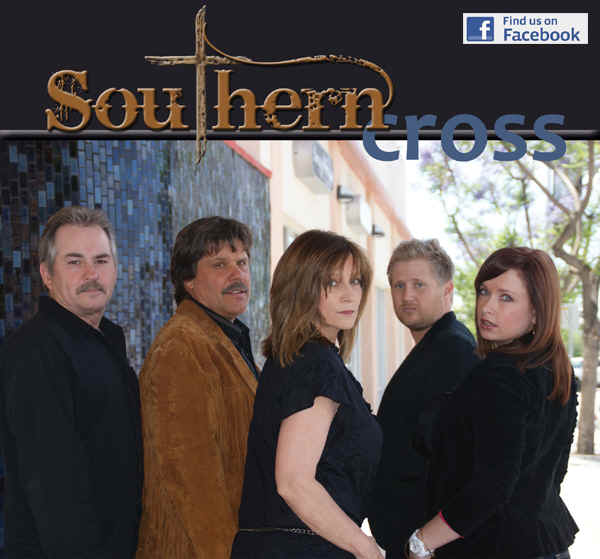 Millions of
Wigtune MP3
Downloads!
Pastors, worship music ministers, small group leaders, praise bands and members of over
3337 ministries from 94 countries world-wide including all 50 states in the United States
are now using Wigtune praise and worship resources.
We pray that these materials have provided all of you with untold blessings!
Wigtune Company
An offering of psalms, hymns and spiritual songs for the worship edification of the Body of Christ.
Colossians 3:15-17
Praise and Worship Songs to bless God. . .
| | |
| --- | --- |
| | |
| | |
| | |
| | |
| | |
| | |
| | |
| | |
| | Bible Study Helps, a Multitude of Christian Links and Other Goodies |
| | |
"I might not be a religious man myself but I know good music when I hear it, and this is very good! . . . I don't think that I have ever given such high ratings to so many songs before. But the fact is that they are well deserved because the music is amazing. Simply wonderful religious ballads and they really get to your heart. . .everytime."
Fredrik Cole: Trax In Space