Hollywood or Holiness?
For the Love of the Fans
Tags: Church Growth, Church Growth Movement, Church growth consultants, Hey Joe, Personality, Brigadoon, Cal state Long Beach choir, American Idol, Hollywood, People Magazine, Michael Jackson
For me the love for music came early. As soon as I could walk I was running every morning to my parent's old '78 record player that spun huge thick records lasting only a few minutes. I can remember the needles would only work for a few plays, but the record player had with it a cup of replacement needles that I would diligently replace as soon as the sound quality deteriorated to a level that made my favorite recording "Hey Joe" un-listenable. It was not long before we graduated to a '45 player. What a revolution that was! Now I could stack about ten 45's for about 30 minutes of uninterrupted listening ecstasy. As a result of these early musical experiences the ham in me developed early. And so with enthusiasm I would perform "Personality," my favorite song at the time, for my approving family on every important occasion.
It was in junior high that I began to get serious about music and joined the boys' chorus. And then it was on to high school to sing in various choirs and chamber singers. When I had the opportunity to sing the lead roll in the school musical "Brigadoon" it was the apex of my high school music career. Then getting accepted into the prestigious Cal State Long Beach choir made life even better.
As much as I was exhilarated about how music was developing in my life, there was still a serious social deficiency looming over my head. When you are a music student in high school you are not exactly in the center of the popular crowd. It's not like you have girls hanging all over you because you sing in the madrigal group. To fill the void I would find myself in my bedroom listening to long play recordings of my favorite artists while pretending that I was in front of the same crowds that filled the concert halls where they performed. Because of that experience I learned to play air guitar at a very young age.
During those quiet years I used to hang out with some friends in the marching band. Every weekend we would go to dances at the local Millikan High Canteen in the hopes of finding ourselves dancing with young girls who would go gah gah over us. But in those says being a geek did not carry with it the prestige that it does today.
Finally we found a light at the end of our musical tunnel. Probably one of the main reasons why we didn't have a lot of luck getting a girl to dance with us was that we were too busy looking at the band. We couldn't help but notice as we stared ahead in awe at the musicians, that right in front of them there was always a crowd of girls congregating in their usual gawking manner. After the night was over and we were left to go home alone with ourselves once again, we would look over our shoulders to see those enchanted groupies hovering over the band members just to get a moment's time with their idols. "That's it," we concluded. "We need to start a band."
After years of hard practice we eventually saw ourselves on that same stage that we had coveted for all those years. But it took so long to grow your hair! We still looked too much like those all-American geeks who never had success off the stage. So for the time being, the social results on the stage were much the same as we had found in the rest of life. I can remember after every gig our drummer would look out into the empty hall completely devoid of admirers and exclaim in a sarcastic manner, "Back groupies!"
However, eventually our hair grew out and everything in that arena of life changed. We finally had met our goal to find ourselves amongst enough groupies of our own to satisfy our egos. And then there were the young aspiring artists who would come up to us as we had done years before just to rub shoulders with us and gather their own inspiration. And the cycle continues on-and-on.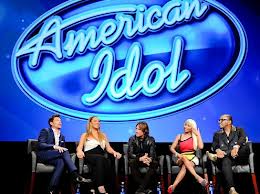 Whether it is in rock or classic music, most people who get involved in music do so as much for the attention they can get as their love for music itself. If it isn't for the adulation of rock groupies, it is for the attainment of the prestigious "first chair" designation in the orchestra among other things. Virtually every musician has in one way or another been deeply affected by the Hollywood star-studded culture that surrounds us all with its glitz and its glamour. Every Christian musician who performs, though the focus solely should be to glorify God, wrestles with the gnawing voice inside that calls to be recognized for his gifts. And with every great performance there is that haunting pat on the back where for just a moment even the humblest servant has the brief impression that it all occurred because of him.
Most musicians are very susceptible to the call of success and glory. Since the desire to perform for people rather than to God so dominates many musicians' egos, it is imperative that church leadership abstains from aggravating the problem. Like leading an ex-alcoholic to a bar, when you direct a musician to entertain rather than to worship, you are enticing him at the point of his greatest weakness.
Therefore, it is in the lives of those who serve in the church that growth consultants can do the most damage. For they say it's all about entertainment in order to lure people into the church. Yet performing as an entertainer is the very point at which most musicians fall into the worship of self. "'But whoever causes one of these little ones who believe in Me to sin, it would be better for him if a millstone were hung around his neck, and he were drowned in the depth of the sea. Woe to the world because of offenses! For offenses must come, but woe to that man by whom the offense comes!'" (Matt 18:6-7)
Because of misleading advice, the church continues to adapt to its culture while slumping into the Hollywood idol worship mentality that seeks to lift people up above their Creator. In Hollywood's constant drive after money and influence she markets her wares through the elevation of idols for America's amusement and worship. As the church forges on in her musical marketing pursuits, she lays herself open to the incitements of Hollywood to tumble down into the same murky waters that dominates modern American culture today. Today we have our own Christian stars who receive the adulation of their fans found rushing to their concerts every chance that they get. We also have the icons in our churches, be they musicians, pastors or lay leaders, who are elevated by those who adore them. Throngs of worshippers gather around modern Christian icons as if the people are so spiritual that they can do no wrong. And so, by adopting the cult of Hollywood, the church finds itself committing the same ultimate expression of idolatry that inundates the Hollywood scene – the exultation of man himself.
"The Lord is my strength and song, and He has become my salvation; He is my God, and I will praise Him; My father's God, and I will exalt Him." (Ex 15:2 MKJV) The plain and simple fact is that music in the church is to be utilized exclusively for the worship of God. But when you think about it, all music leads to one form of worship or the other. Consider those who are playing music today. When you consider the pop-rock stars, what is the result of their musical efforts? Is it self-adulation? When you look through People Magazine or the tabloid rags found in the newsstand this fact becomes self-evident.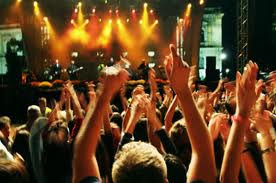 With every rising Hollywood star a new band of worshippers falls at undeserving feet. The title of the hit series American Idol tells it all. Every day millions of American worshippers gather to their TVs, Movie Theaters, stereos and concert venues to just get a glimpse of the greatness of their chosen idols. Images of Michael Jackson concerts during his hey day show the King of Pop elevated in the air before his adoring fans as they presented a wave offering in unison unto his image. Many Americans are so enamoured by their idols and follow their lives with such diligence that they call them by their first names as if they are friends. Yet what American idol ever cared one iota for their fans other than the glorification and money that could be received from them?

Today all over America it is as much about the exaltation of individuals as it is the enjoyment of music. Therefore, everywhere you look bands of followers faithfully pursue their favorite stars while hanging onto every minute nuance that occurs in their idols' lives. So powerful is the influence of these icons that their opinions over subject matter that they have little knowledge about has become established fact in their fans' eyes.

This ramification even turns the tide of the political arena demonstrating how powerful these little gods are today. Hollywood is under the impression that it can run the world by forcing politicians to bow to their will. And now our Church Growth consultants are busying themselves with the task of convincing the church that it too must submit itself to Hollywood's tyranny over America if it wants to survive.

Stay Tuned for More!!!!

If you liked this

CLICK HERE or call Author House @ 888.280.7715 to purchase a soft or hard cover copy of Don Wigton's book "Holy Wars" upon which this blog is based.

Click Here to purchase the E-book edition for only 99 cents!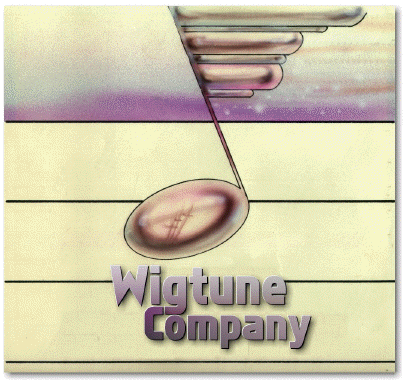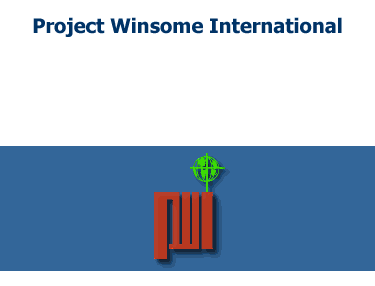 Check out this powerful Southern Cross song!


An Incredible revival is occuring in Northern India and Nepal. CLICK HERE to find out more!
---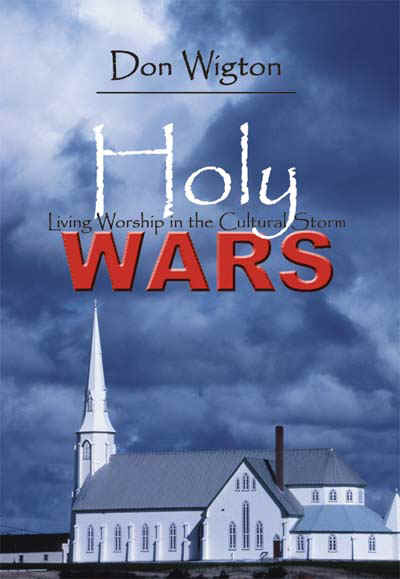 Click Here to purchase the E-book edition for only 99 cents!
CLICK HERE or call Author House @ 888.280.7715 for a soft, hard cover or E-Book edition of our new comprehensive book on
PRAISE AND WORSHIP
HOLY WARS
. . .a powerful and dynamic "must have" for every Christian who is seeking to worship God in the midst of the tempest of our modern world.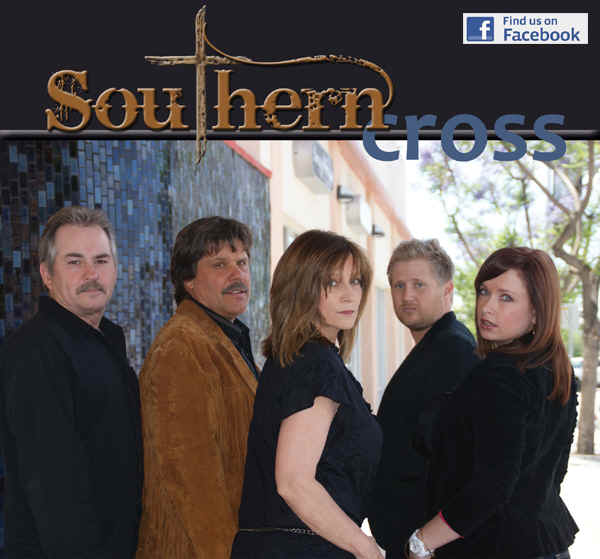 Millions of
Wigtune MP3
Downloads!
Pastors, worship music ministers, small group leaders, praise bands and members of over
3337 ministries from 94 countries world-wide including all 50 states in the United States
are now using Wigtune praise and worship resources.
We pray that these materials have provided all of you with untold blessings!
Wigtune Company
An offering of psalms, hymns and spiritual songs for the worship edification of the Body of Christ.
Colossians 3:15-17
Praise and Worship Songs to bless God. . .
| | |
| --- | --- |
| | |
| | |
| | |
| | |
| | |
| | |
| | |
| | |
| | Bible Study Helps, a Multitude of Christian Links and Other Goodies |
| | |
"I might not be a religious man myself but I know good music when I hear it, and this is very good! . . . I don't think that I have ever given such high ratings to so many songs before. But the fact is that they are well deserved because the music is amazing. Simply wonderful religious ballads and they really get to your heart. . .everytime."
Fredrik Cole: Trax In Space