Music that Declares the Gospel
Tags: Church Growth Movement, It is Well With My Soul, Horatio G Spafford, SS Ville du Havre, "Saved alone"
In calling the church to market religion by relating to the world, the Church Growth specialist of today is in fact calling the Body of Christ away from the very belief system that creates true and lasting growth. As a result, the proclamation of the truths of Scripture has become a rare commodity in a multitude of Christian circles even as the Church Growth "conform to society" agenda has been embraced with enthusiasm in church after church. The church's light has been snuffed out. Hence in contemporary worship and praise music you have a difficult time finding the announcement of truth, expression of sincerity and declaration of true devotion that underlies so many hymns.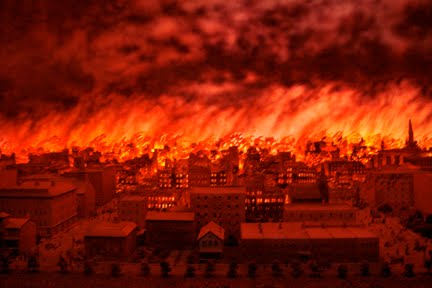 Take for example the great hymn It Is Well With My Soul. There is not a hymn to be found that better expresses the provision of God in times of overwhelming distress. It came from a period of personal despair that few of us could even imagine. In 1871 Horatio G. Spafford, a forty-three year old businessman, suffered complete financial disaster in the Great Chicago fire. Right before the fire he and his wife lost their son. Yet this was only the beginning of Horatio's problems.
Filled with grief the family decided to go away on vacation in England to visit with their friend, Dwight Moody, as he conducted evangelistic campaigns. Horatio sent his wife and four daughters ahead on the SS Ville du Havre. In the mean time, he would follow in just a few days.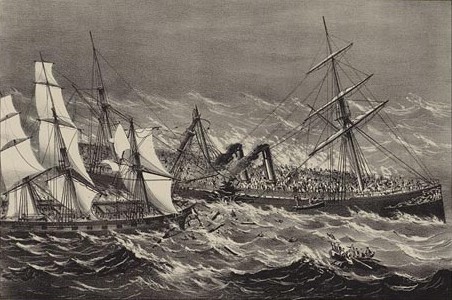 On its way to England, the ship that carried his family was struck by an iron sailing vessel and sank within twelve minutes. Two hundred and twenty-six lives were lost in the tragedy, including Horatio's four daughters. When the survivors were brought to shore at Cardif, Wales, Horatio was met only by his wife who declared, "Saved alone."

Horatio set sail on the next ship to leave port. He then asked the captain to notify him when they had reached the point where the Ville du Havre had gone down. When the ship finally arrived at the place where the tragedy occurred Horatio stood out on the deck looking at that mighty ocean that claimed the life of his daughters. He returned to his cabin that night a man of greater faith than ever before as he penned those memorable lyrics: "When sorrows like sea billows roll. . .it is well, it is well with my soul."

When you look at the praise liturgy that is coming out of our modern worship and praise song writers you tend to see more pop culture than depth such as this. The lyrical content therefore tends to be the same from song-to-song while focusing on a few common popular themes. A lot of this has to do with the lack of scholarship and depth. But it also flows out from musicians who have been convinced of the Church Growth Movement's contention that the church has to relate to its culture at all costs if it wants to survive. And this translates into mediocrity as the message of the Gospel is dumbed down for the sake of the masses.

Stay Tuned for More!!!!

If you liked this

CLICK HERE or call Author House @ 888.280.7715 to purchase a soft or hard cover copy of Don Wigton's book "Holy Wars" upon which this blog is based.

Click Here to purchase the E-book edition for only 99 cents!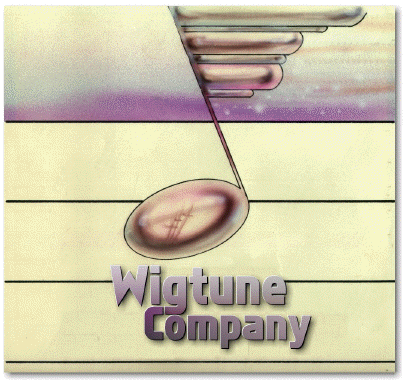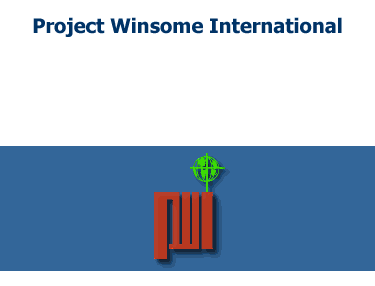 Check out this powerful Southern Cross song!


An Incredible revival is occuring in Northern India and Nepal. CLICK HERE to find out more!
---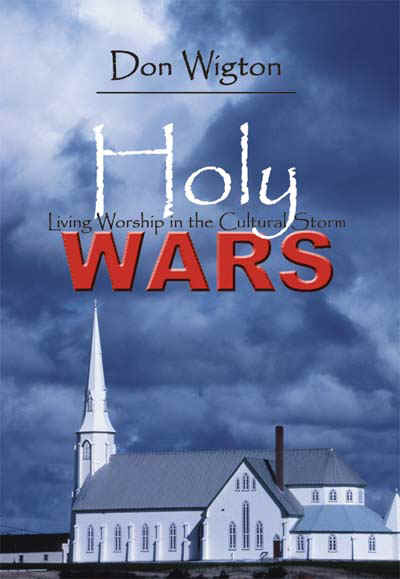 Click Here to purchase the E-book edition for only 99 cents!
CLICK HERE or call Author House @ 888.280.7715 for a soft, hard cover or E-Book edition of our new comprehensive book on
PRAISE AND WORSHIP
HOLY WARS
. . .a powerful and dynamic "must have" for every Christian who is seeking to worship God in the midst of the tempest of our modern world.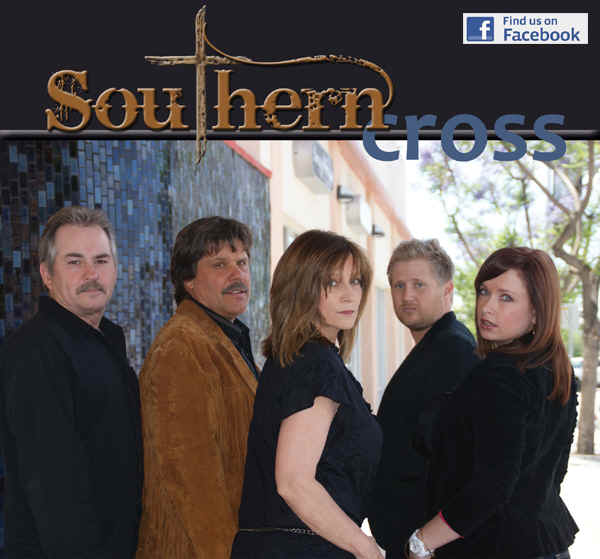 Millions of
Wigtune MP3
Downloads!
Pastors, worship music ministers, small group leaders, praise bands and members of over
3337 ministries from 94 countries world-wide including all 50 states in the United States
are now using Wigtune praise and worship resources.
We pray that these materials have provided all of you with untold blessings!
Wigtune Company
An offering of psalms, hymns and spiritual songs for the worship edification of the Body of Christ.
Colossians 3:15-17
Praise and Worship Songs to bless God. . .
| | |
| --- | --- |
| | |
| | |
| | |
| | |
| | |
| | |
| | |
| | |
| | Bible Study Helps, a Multitude of Christian Links and Other Goodies |
| | |
"I might not be a religious man myself but I know good music when I hear it, and this is very good! . . . I don't think that I have ever given such high ratings to so many songs before. But the fact is that they are well deserved because the music is amazing. Simply wonderful religious ballads and they really get to your heart. . .everytime."
Fredrik Cole: Trax In Space