Snake Oil - Secrets for a Price
Tags: Church Growth Movement, snake oil, Clark Stanley, Rattlesnake King, Hagar, Abraham, Irenaeus, Gnosticism
"'Behold, I send you out as sheep in the midst of wolves. Therefore be wise as serpents and harmless as doves.'" (Matt MKJV)
You wouldn't have lived in the Old West for long before you would be introduced to the Mystic Healer and his elaborate medicine show. Even before the charlatan arrived to town you'd be entertained by a circus-like sideshow complete with a band leading a procession of wagons. Skits and other diversions, that were designed to draw an unsuspecting crowd to the show, would suck you in. In the midst of the gathering throng there would be assistants roaming about dressed as Quakers to give the whole ordeal a sense of respectability. Native Americans were also recruited to promote the notion of "natural" medicine, which was given names such as Wright's Indian Vegetable Pills, Seminole Cough Balsam, and various Kickapoo cures. Eventually you would behold the main speaker, the mystic, who dazzled his audiences for the sake of peddling his snake oil.
The whole idea was to seek out people who would be ignorant enough to give these crooks their hard-earned cash for almost nothing. So even as they merchandized their famed elixir, the Old West mystics would tell their prey that their potion would do almost anything they wanted it to do. A cowboy named Clark Stanley, who called himself "The Rattlesnake King," sold a Snake Oil Liniment that was alleged to be "good for man and beast." An 1890s advertisement described Stanley's snake oil as "A wonderful pain destroying compound." It was "the strongest and best liniment known for the cure of" almost anything imaginable. As soon as they made their sale these healers would scadaddle out of town as quickly as possible before their customers had found out that they had only been sold a bottle of whiskey mixed with innate compounds for about fifty cents a bottle.
These peddlers of empty dreams are still with us today. They prey on those in our hedonistic culture who are seeking after instant pleasure and easy fulfillment. Even many in the church are not content to see the fruit of righteousness play out in their lives through the long haul in order to see God provide and bless them in time. They do not have the patience for that. So many look for the kind of shortcut that modern snake oil salesmen promise only to find failure in the midst of misleading assurances. And even as they heed the call of these modern marketers, the vast majority of them wind up with little more than a bottle of disappointment for their trouble.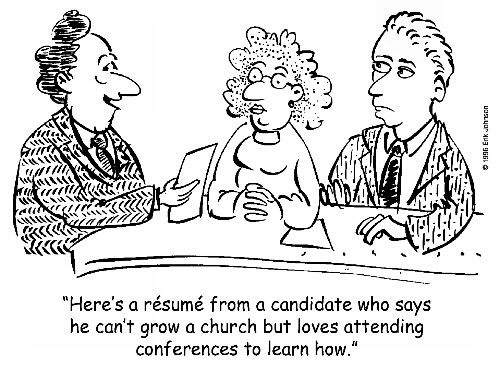 The Church Growth Movement is nothing other than a fad. But slowly and surely, as pastors delve deeper into Church Growth Commercialism, we see the church losing its 2000-year identity. In the mean time pastors who heed the call for immediate success for a price find themselves casting common sense along with the heritage of the church aside for the sake of making their churches marketable. In order to popularize religion, hymns are tossed away as faddish pop ditties take over the worship life of the church. Pop theology replaces the biblical expositions of the great theologians who speak to us from the past. The attitude of the sixties rebellion against everything old supercedes time honored traditions.

The multitude of pastors today who fail to wait on the Lord are so intent on getting it done as soon as possible that no matter how hard you try, you cannot convince them that they have been led astray. While enticed by the pursuit of money and the promise of success they become so caught up in get growth quick schemes that changing their course doesn't even cross their minds.

One pastor had hired advisors to help the church raise money for a building project. A lot of manipulative devises were being employed as a result. After it was revealed to the pastor that the whole affair was like Abraham failing to wait for the promised son to bear a child through Hagar rather than his wife Sarah, the pastor became passionate and defensive while asking, "How could you call these fine consultants Hagar?" The answer was: "Are you so foolish? Having begun in the Spirit, are you now being made perfect by the flesh?" (Gal 3:3 MKJV)

Another pastor was just as adamant even after the advice of his consultant had resulted in years of failure. So there he was years later still drawing projections on the board depicting the timeline for the success that would occur within months. To him the promised growth was always just around the corner. But it never occurred as his advisor had assured. The pastor had only bought a bottle full of false hopes.

Once this same pastor was putting together a church leadership program. For the first leadership meeting he was planning on bringing in his consultant to kick the whole year off. Ironically the pastor's mentor had just written a book. With that in mind the consultant's advice was to allow him to push his ideas in front of the congregation in order to attract people to the leadership meeting. He could also have copies of books ready to purchase in the back of the sanctuary. Then during the leadership meeting that immediately followed, the consultant wanted about 45 minutes to talk to the group. "If I talk to them first," he explained, "then they will purchase more books.

So this exercise really was not about training at all. It was all about money – selling his book. In spite of the obvious intention of the consultant, the pastor bought into the plan hook line and sinker. After one church leader had not attended the meeting the pastor later expressed his disappointment with the fact that he was not there. The subordinate replied, "I did not want to buy is book." And so Jesus proclaims to the church today: "Take these things away! Do not make My Father's house a house of merchandise!" (Jn MKJV)

You have to understand here that for many in the Church Growth industry, the primary interest is the profits that an association with churches will generate. After they are done, they head out of town to search for more pastors who are willing to pay a whole lot of money for nothing new under the sun.

There is nothing new about peddling secrets for a price. During the days of the Early Church, Irenaeus fought against the influx of the pagan mystery religions into Christianity in the form of Gnosticism, which promised to reveal the mysteries of God for money. Therefore he wrote that "they (are) unwilling to teach these things to all in public but only to those who are able to pay a large sum for such mysteries! . . . they are abstruse and portentous and profound mysteries, acquired with much toil by lovers of falsehood." And so we see in history how the pursuit of money so easily leads unsuspecting Christians away from biblical truth. But we have been called to a better way.

"'He who would love life and see good days, let him refrain his tongue from evil, and his lips from speaking deceit. Let him turn away from evil and do good; let him seek peace and pursue it. For the eyes of the Lord are on the righteous, and His ears are open to their prayers; but the face of the Lord is against those who do evil.'" (I Pet -12 MKVJ)

Stay Tuned for More!!!!

If you liked this

CLICK HERE or call Author House @ 888.280.7715 to purchase a soft or hard cover copy of Don Wigton's book "Holy Wars" upon which this blog is based.

Click Here to purchase the E-book edition for only 99 cents!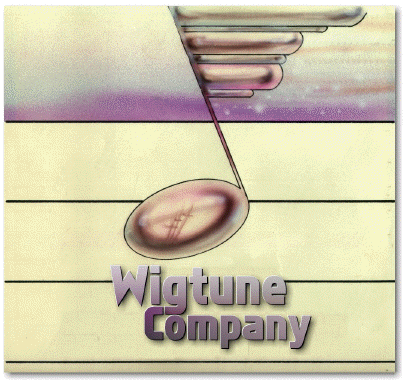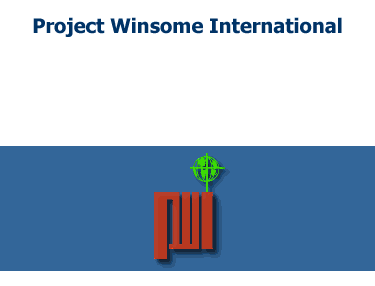 Check out this powerful Southern Cross song!


An Incredible revival is occuring in Northern India and Nepal. CLICK HERE to find out more!
---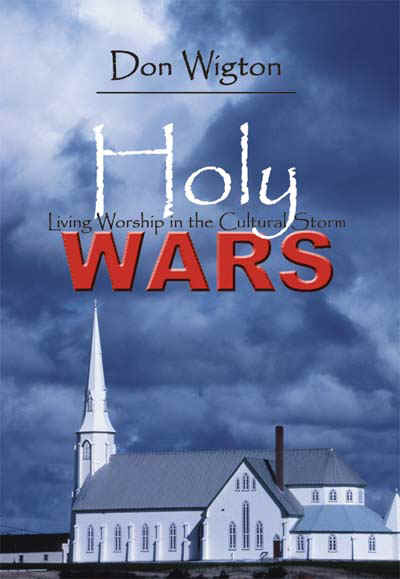 Click Here to purchase the E-book edition for only 99 cents!
CLICK HERE or call Author House @ 888.280.7715 for a soft, hard cover or E-Book edition of our new comprehensive book on
PRAISE AND WORSHIP
HOLY WARS
. . .a powerful and dynamic "must have" for every Christian who is seeking to worship God in the midst of the tempest of our modern world.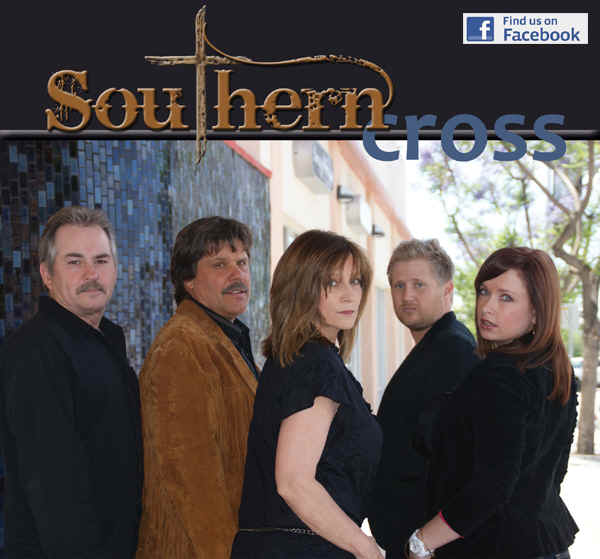 Millions of
Wigtune MP3
Downloads!
Pastors, worship music ministers, small group leaders, praise bands and members of over
3337 ministries from 94 countries world-wide including all 50 states in the United States
are now using Wigtune praise and worship resources.
We pray that these materials have provided all of you with untold blessings!
Wigtune Company
An offering of psalms, hymns and spiritual songs for the worship edification of the Body of Christ.
Colossians 3:15-17
Praise and Worship Songs to bless God. . .
| | |
| --- | --- |
| | |
| | |
| | |
| | |
| | |
| | |
| | |
| | |
| | Bible Study Helps, a Multitude of Christian Links and Other Goodies |
| | |
"I might not be a religious man myself but I know good music when I hear it, and this is very good! . . . I don't think that I have ever given such high ratings to so many songs before. But the fact is that they are well deserved because the music is amazing. Simply wonderful religious ballads and they really get to your heart. . .everytime."
Fredrik Cole: Trax In Space