The Big Tent
Tags: Church Growth Consultants, praise and worship, Contemporary Christian Music, Maranatha! Music, Integrity, Word Music, Keith Green, Crosby Stills and Nash, Tommy Walker, Chris Tomlin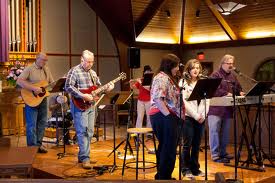 Out of the growth-marketing philosophy as promoted by today's humanistic-based Church Growth consultants large movements have been built around many prominent churches that encourage the use of marketing tools and devices in order to emulate society and attract people. As a result, many times church leadership see bringing in contemporary commercial music into the church as a way of "attracting" people through the musical genre. In so doing an entire litany of commercialized middle of the road "new worship" music has arisen that many times is geared towards compromise with the world rather than the proclamation of truth. Though garnished with the label "praise and worship" a good deal of our contemporary church music tends to focus more on popular appeal. Hence, true biblical worship is lost in the midst of the church's attempts to relate to the world.
Since the late '60s and early '70s Contemporary Christian music has become very marketable. Yet it should be noted that it is not necessary to undermine spiritual and musical content for sake of commercialization. Even as Christian worship and praise music has become more commercial through the success of recording companies such as Maranatha!, Integrity and Word, some composers have arisen in their midst to pen better-written music and lyrics. As a result, the worship and praise style will at times contain a little more depth than its simple praise chorus beginnings. Some prominent songwriters have arisen out of the fray to compose music that does not reflect the trite expressions and sporadic instances of bad theology contained in some of the earlier contemporary worship forms. Since the worship and praise music that we see in certain music circles today does not compromise lyrical content, a lot of the theological makeup of these songs is slowly becoming more defined and profound than it was in the beginning. Rendering Christian music commercially viable, therefore, does not necessitate a compromise with honesty. In fact it can enhance it.
But there are many times when it does not. When considering the concept of relating to society, it is also common to see modern composers lower church music to the level of a society that is dominated by the likes of sit-coms, reality shows and MTV. They tend to play for the crowd rather than ministering to the Lord. So much has been lost because of it, as overt simplicity, repetitiveness, feel-good lyrics and the same old hooks have displaced theological depth in Christian lyrical content. Text emanating from passionate testimonies has many times been replaced by surface-level cliches that are written for the sake of commercializing rather than from the heart.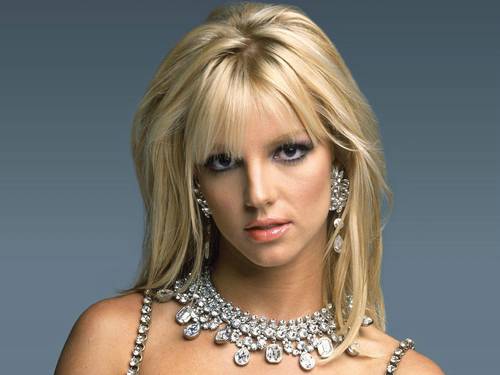 Instead of singing from a soul that bears deep life experiences, the tendency in much of our commercial music today is to write lyrics that will sell. So, many musicians in every field put on plastic performances rather than singing from conviction. In pop music we have seen the flashy stage acts of people like Britney Spears and company who utilize gimmicks to cover up for a lack of talent and sincerity. This same scarcity of honesty has been embraced by many Christian artists who you will see donning their Disneyland smiles while looking too cute, just a little too nice, dull, drab and boring. Christian music in many arenas is so pop that it has become namby-pamby instead of convincing.
Where are the Keith Greens in Christian music today who dare to sing with passion about what they believe to uncompromising lyrics that burn in the heart and convict the soul? Where are the guts in contemporary music anyway? What ever happened to the fervor that you found in the music of Beethoven, or the grit that flows out of the music of '60s groups such as Crosby, Stills and Nash? Because of their sincerity alone, the '60s rock artists, though they promoted all the wrong ideas, tend to put many musicians in the church to shame. If Jeff Sharlet, our Harper's writer quoted at the beginning of this chapter, was talking about the lack of passion when he wondered where the angry songs are in the church, then he had it right. And there is no sense in singing or playing music unless the music is filled with passion and conviction.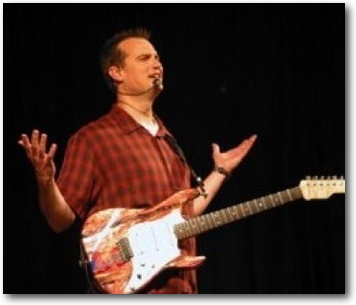 In Christian music you can see passion and conviction in the praise music of Tommy Walker who travels with a band of musicians who play their hearts out, and do it very well. Then you have Chris Tomlin who sings lyrics full of intensity and doctrine. Dennis Agajanian plays superbly and with nothing but heart. But this music that proclaims truth and ushers from deep within needs to become a little bit more common.

The problem that we face today in that regard is that truth and conviction within a belief system divides and that is not the goal of the contemporary society that the proponents of Church Growth hope to emulate. We live in a "big tent" inclusive world that seeks to bring people together rather than tear them apart. Music that clearly speaks Christian teachings does not fit into today's New Age "let's get together as one" creed. And many in the church who have come under the influence of the Church Growth Movement's "become like the culture" thesis are now convinced that they need to adopt this "oneness" theme in order to survive.

Stay Tuned for More!!!!

If you liked this

CLICK HERE or call Author House @ 888.280.7715 to purchase a soft or hard cover copy of Don Wigton's book "Holy Wars" upon which this blog is based.

Click Here to purchase the E-book edition for only 99 cents!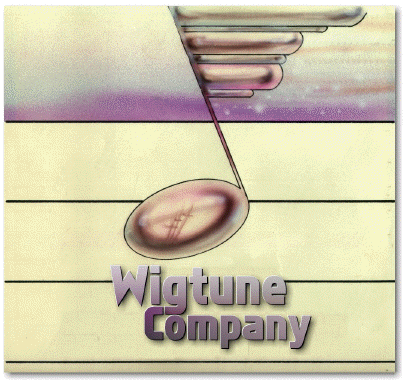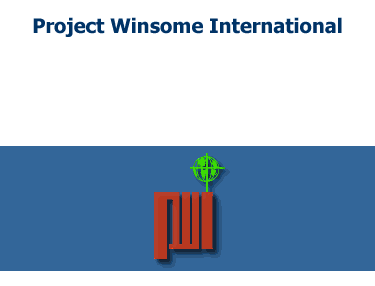 Check out this powerful Southern Cross song!


An Incredible revival is occuring in Northern India and Nepal. CLICK HERE to find out more!
---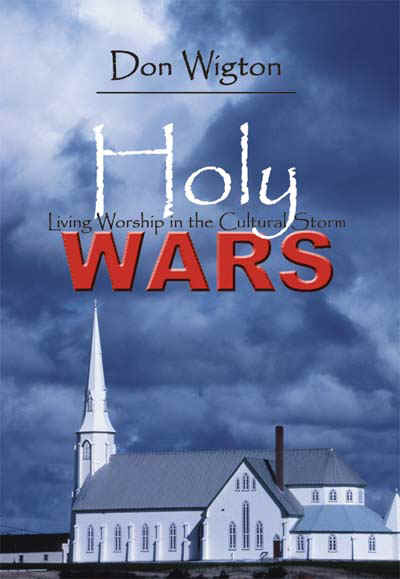 Click Here to purchase the E-book edition for only 99 cents!
CLICK HERE or call Author House @ 888.280.7715 for a soft, hard cover or E-Book edition of our new comprehensive book on
PRAISE AND WORSHIP
HOLY WARS
. . .a powerful and dynamic "must have" for every Christian who is seeking to worship God in the midst of the tempest of our modern world.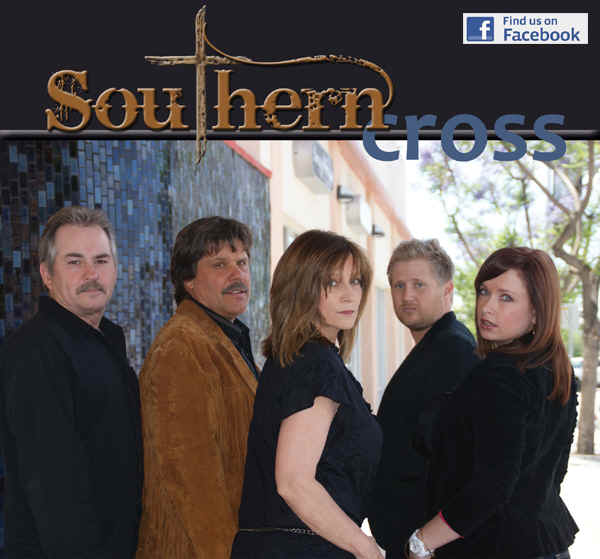 Millions of
Wigtune MP3
Downloads!
Pastors, worship music ministers, small group leaders, praise bands and members of over
3337 ministries from 94 countries world-wide including all 50 states in the United States
are now using Wigtune praise and worship resources.
We pray that these materials have provided all of you with untold blessings!
Wigtune Company
An offering of psalms, hymns and spiritual songs for the worship edification of the Body of Christ.
Colossians 3:15-17
Praise and Worship Songs to bless God. . .
| | |
| --- | --- |
| | |
| | |
| | |
| | |
| | |
| | |
| | |
| | |
| | Bible Study Helps, a Multitude of Christian Links and Other Goodies |
| | |
"I might not be a religious man myself but I know good music when I hear it, and this is very good! . . . I don't think that I have ever given such high ratings to so many songs before. But the fact is that they are well deserved because the music is amazing. Simply wonderful religious ballads and they really get to your heart. . .everytime."
Fredrik Cole: Trax In Space