Hollywood or Holiness?
The Faithful Few
Tags: Church Growth, Church Growth Movement, Church growth consultants, worship leader, Daniel, Nebuchadnezzar, Babylon, Babylonian,
Shadrach, Meshach, Abendigo, Catholic Legion of Decency, Legion of Decency, Protestant Film Office, National Counsel of Churches, Motion Picture Code, Satan Film Office, Ted Baehr, Good News Communications, Rosemary's Baby, homosexuality, Midnight Cowboy, The Wild Bunch, The Exorcist, The Amityville Horror, Poltergeist, New Age, Marianne Williamson, Shirley MacLaine, Linda Evans, The Last Temptation of Christ, George Lucas, American Film Magazine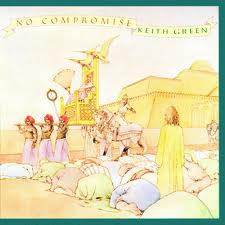 Unlike the masses that bow before the god of this world to the sound of his music today, Shadrach, Meshach and Abendigo refused to bow to Nebuchadnezzar's statue. As a reward for their persistence in worshipping only the true God, they were thrown into the fiery furnace. Too many times today those who refuse to bow to the pagan whims of our contemporary Hollywood culture find themselves in the same position. This is even true in the church. All too often pastors give into the ambitious desire for success while turning their hearts to the ways of the world only to find resistance from those in their midst who oppose the call of self-worship and adulation that these compromises for achievement imply. And inevitably the one who will not bow down to the will of these ambitions to build a large church through carnal means find themselves in the furnace. They are castigated from the ministry while hearing teamwork oriented catch phrases such as "we need to all be on the same page in order to move on." Generally these principled servants of God are discarded as "chaff" because they stand in the way of progress.
But the fire does not last forever, and Shadrach, Meshach and Abendigo managed to thrive under the tortuous circumstances. Indeed Nebuchadnezzar was amazed when he looked in the furnace to see the dissenters doing quite well. "'Look!' he answered, 'I see four men loose, walking in the midst of the fire; and they are not hurt, and the form of the fourth is like the Son of God.'" (Dan MKJV) The fact that Jesus was apparently right there in the furnace with these great men clearly demonstrates that God will reside with those who put their faith in front of convenience.
The astonished king immediately released them from the furnace while declaring, "'Blessed be the God of Shadrach, Meshach, and Abed-Nego, who sent His Angel and delivered His servants who trusted in Him, and they have frustrated the king's word, and yielded their bodies, that they should not serve nor worship any god except their own God!'" (Dan 3:28b MKJV)
Nebuchadnezzar had a habit of being slow to the draw but eventually he did get the point. He figured out where true adoration belongs, and it was not to be directed towards man. True worship, he found, is reserved for the true and living God and Him alone. In contrast, it is a sorrowful situation that we live in today when we see many leaders in the church so bent on their achievements that they fail to ever get the point that this ancient pagan so willingly submitted himself to. The one who presided over the very kingdom of Babylon that was so spiritually decadent that it is associated with everything religiously and politically wrong in the world today got it. Why is it that so many in the leadership of the church today fail to recognize and live by this simple truth to follow the course of Shadrach, Meshach and Abendigo rather than the call of the world that Hollywood has built?
The tragic part of the whole tale is the fact that the church today, that is so enamoured with Hollywood as to seek to become Hollywood itself, once assumed a different role. In fact at one time the church was very active in influencing the entertainment industry. For example in 1933 the Catholic Legion of Decency was founded to help keep Hollywood clean, and about 15 years later they were joined by the Protestant Film Office supported by the National Counsel of Churches. For three decades these watchdogs stood over Hollywood to make sure it conformed to the strict standards of the Motion Picture Code.
However, in 1966 the churches voluntarily closed their film offices and withdrew from the entertainment industry. It was only a few months later that the Satan Film Office opened its doors. Soon afterwards, according to Ted Baehr, chairman of Good News Communications, "gay and lesbian activists, radical feminists, Marxists and other groups also opened film offices to lobby the mass media for their points of view." Within a few months America was exposed to Satanist movies such as Rosemary's Baby, movies glamorizing homosexuality such as Midnight Cowboy and excessive violence in movies such as The Wild Bunch.
These are the kind of results that occur when the church decides to be influenced by culture rather than influencing it. Therefore Baher concluded, "Hollywood didn't abandon the church. The church abandoned Hollywood."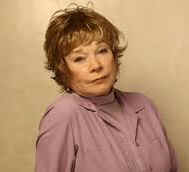 Because of that retreat, we saw the Devil elevated through films such as The Exorcist, The Amityville Horror and Poltergeist. We have New Age gurus such as Marianne Williamson who steps up to her pulpit weekly in a house packed full of Hollywood stars as she casts her New Age spell over Tinsel Town. We have the new Age prophetess Shirley MacLaine advancing paganism throughout America with New Age Channeling Advocate Linda Evans right on her heels. Meanwhile Christ has been demoted and shunned in films such as The Last Temptation of Christ. And this is the pop culture that the church seeks to emulate today?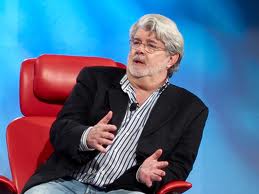 Star Wars producer George Lucas freely admitted to American Film Magazine, "Film and (other) visual entertainment are a pervasively important part of our culture, and extremely significant influence on the way our society operates. People in the film industry don't want to accept the responsibility that they had a hand in the way the world is loused up. But, for better or worse, the influence of the church, which used to be all-powerful, has been usurped by film."

Could it be that the very Hollywood worldly thrust, that seems to entice the church today as she attempts to relate to the culture, is Babylon itself? The student of the Bible would declare that it is so. (Rev 17-18) Therefore the biblical admonishment is not to join with Babylon but to forsake it. "'Come out of her, my people, so that you will not share in her sins, so that you will not receive any of her plagues; for her sins are piled up to heaven, and God has remembered her crimes.'" (Rev 18:4b-5 NIV)

Stay Tuned for More!!!!

If you liked this

CLICK HERE or call Author House @ 888.280.7715 to purchase a soft or hard cover copy of Don Wigton's book "Holy Wars" upon which this blog is based.

Click Here to purchase the E-book edition for only 99 cents!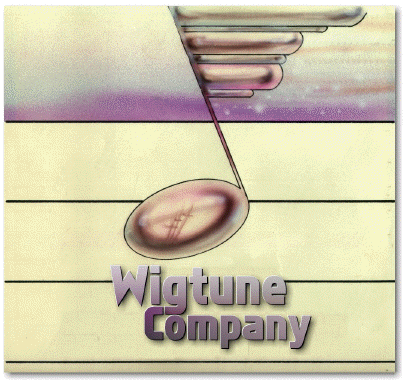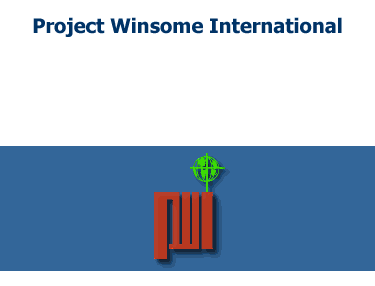 Check out this powerful Southern Cross song!


An Incredible revival is occuring in Northern India and Nepal. CLICK HERE to find out more!
---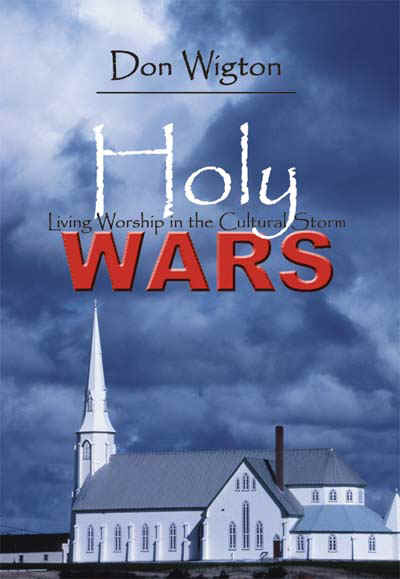 Click Here to purchase the E-book edition for only 99 cents!
CLICK HERE or call Author House @ 888.280.7715 for a soft, hard cover or E-Book edition of our new comprehensive book on
PRAISE AND WORSHIP
HOLY WARS
. . .a powerful and dynamic "must have" for every Christian who is seeking to worship God in the midst of the tempest of our modern world.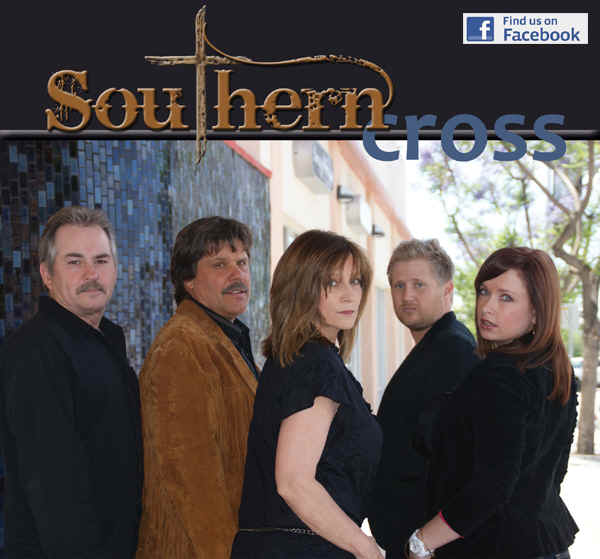 Millions of
Wigtune MP3
Downloads!
Pastors, worship music ministers, small group leaders, praise bands and members of over
3337 ministries from 94 countries world-wide including all 50 states in the United States
are now using Wigtune praise and worship resources.
We pray that these materials have provided all of you with untold blessings!
Wigtune Company
An offering of psalms, hymns and spiritual songs for the worship edification of the Body of Christ.
Colossians 3:15-17
Praise and Worship Songs to bless God. . .
| | |
| --- | --- |
| | |
| | |
| | |
| | |
| | |
| | |
| | |
| | |
| | Bible Study Helps, a Multitude of Christian Links and Other Goodies |
| | |
"I might not be a religious man myself but I know good music when I hear it, and this is very good! . . . I don't think that I have ever given such high ratings to so many songs before. But the fact is that they are well deserved because the music is amazing. Simply wonderful religious ballads and they really get to your heart. . .everytime."
Fredrik Cole: Trax In Space