The Ministry of Music
Tags: Church Growth, Church Growth Movement, Jeff Sharlet, Apostle Paul, psalms hymns and spiritual songs, Calvary Chapel Costa Mesa, Frank Pooler, Cal State Long Beach choir, Merry Christmas Darling, Carpenters, Richard Carpenter, Karen Carpenter, John Lavender
The Ministry of Music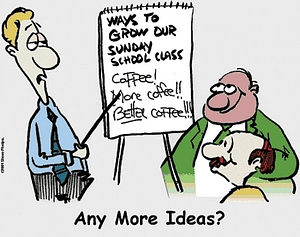 And so we have discovered that our liberal critic, Jeff Sharlet, seems to have gotten it right regarding the negative impact that Church Growth "relate to society" marketing schemes has had on the church. However, because he merely addressed church music from a surface level and superficial perspective, it also appears that he has to a large degree missed the mark in his critique of Christian praise music. In limiting his analysis to items such as musical style, emotion and clothing, he demonstrated that he has very little understanding of the ministry aspects of the music that he was witnessing along with the real purpose of music in the church. Like the Church Growth advocate, Sharlet doesn't seem to understand the purpose of Christian music. Rather he appears to see it all through the lens of Madison Avenue. But what he perceives as marketing ploys is in reality, as it is played out among sincere worshipers, all about people pouring out their hearts to God with an attitude of gratitude. It goes a lot deeper than what he is thinking. And it is not about musical style as he contends.
Unfortunately this misunderstanding is not limited to the opinions of liberal outsiders. Because of modern Church Growth marketing schemes, the ministry impact of music is likewise being overlooked by a multitude of pastors today. Hence, like the world that surrounds them, many clergymen in the name of becoming bigger have turned to focus their attention on the same surface level musical issues rather than the impact that music can have on the human soul. For that reason we now turn to the Bible to uncover what the ministry of music is all about.
The Apostle Paul, the Roman who turned that world around for Christ, had a lot to say about the ministry of music in the church. He indicated to the Ephesians that the sole function of music in the church ought to be primarily for ministry to God and then for ministry to each other. Therefore Paul wrote, ". . . be filled with the Spirit, speaking to one another in psalms, hymns and spiritual songs, singing and making melody with your heart to the Lord. . ." (Eph 5:18b-19 NASB).
Hence, the Bible reveals a strong admonition regarding the use of music among believers that has nothing to do with marketing and everything to do with ministry. When thinking of using music for the purpose of ministry in praise we are taken back to Calvary Chapel Costa Mesa during the early '70s. The vast majority of the music from that era was very simplistic both musically and lyrically with a focus of bringing people into communion with God. Many of these songs were very memorable with beautiful mystical melodies and moving texts that many times quoted a Scripture. It was very sincere and emotional. This movement basically provided the seed for the entire worship and praise idea and Maranatha! Music was the vehicle used to spread Calvary Chapel's innovative worship and praise music throughout the country.
The qualm that many have with the resultant worship and praise genre is that it many times lacks theology and sometimes what little theology that it has is not even right. Others are concerned about the simplicity of the musical and lyrical form contained in these songs. There is also fear regarding the use of mantras - constant repetition of phrases like the Beatles did after they came back from India - in order to create a state of mind detached from reason, etc. This practice supposedly allows the worshipper to ascend into heaven or the "holy of holies" to experience the so-called "manifest presence" of God. And then there are others who are concerned about substituting this New Worship style for traditional music forms, such as hymn singing, which can be equally emotional, spiritually uplifting and expressive with regard to worship and praise. Lastly, many have objected to the notion that worship is totally embodied in the experience of singing these songs to God as an escape rather than seeing worship as a lifestyle. Indeed this so-called Christian music that actually is seeded in the mystic cults should be avoided in church worship.
However, over the past years there has been change in some sectors of worship and praise music that have addressed these concerns to produce biblical songs expressed from sincere hearts. It is this music that reflects orthodox Christian worship models that we should seek.
The work of Frank Pooler provides a profound example of musical excellence that has provided a great deal of direction with regard to my music endeavors. He conducted the celebrated Cal State Long Beach Choir for decades while playing an integral role in the rise of pop stars Karen and Richard Carpenter. He also co-authored Merry Christmas Darling with Richard. As well as touring in various worldwide venues the choir performed with the pop dual on many occasions. I had the unique opportunity of not only studying under Pooler, but also being a part of several of these first class performances. Regarding this modern form of church music Pooler, who served for years in the church as a music minister, once commented to me, "It sends me to another place where I live for a few moments in calm & gentle spirit."

Dr. John Lavender was a renowned evangelist who eventually settled down to pastor a vibrant church during a time of renewal. While celebrating the old with the new, the congregation that he led grew by leaps and bounds during his tenure. I worked under this discerning shepherd for about 6 years as his praise leader until he retired. He used to say that for him it was all about "intimacy with God." These are very accurate descriptions of modern worship and praise music.

Intimate feelings will always result as God's people sing about Him with passion and sincerity. And singing both praise songs and hymns can and should evoke the emotions of those who seek God. And Christians ought to be encouraged to draw close to God in biblical ways. For the Scriptures declare: "Draw near to God and He will draw near to you." (Jas 4:8a MKJV)

Worship and praise music, therefore, is a spiritual matter. It is not about marketing. Its purpose is not to attract people into the church but honoring our God who is always near. It is about praising Him for who He is and what He has done. It's not at all like the music that so many in the Church Growth field today propose. For they see it all as a surface level phenomena that appeals to the senses rather than the human soul. But worship and praise music goes much deeper than the place the Church Growth advocate wants to take us. And it is timeless.

Stay Tuned for More!!!!

If you liked this

CLICK HERE or call Author House @ 888.280.7715 to purchase a soft or hard cover copy of Don Wigton's book "Holy Wars" upon which this blog is based.

Click Here to purchase the E-book edition for only 99 cents!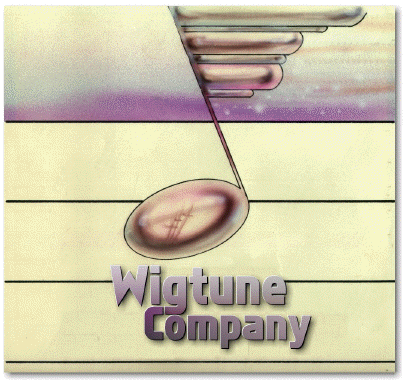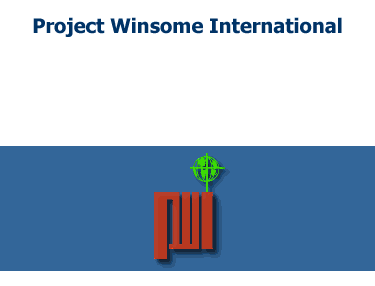 Check out this powerful Southern Cross song!


An Incredible revival is occuring in Northern India and Nepal. CLICK HERE to find out more!
---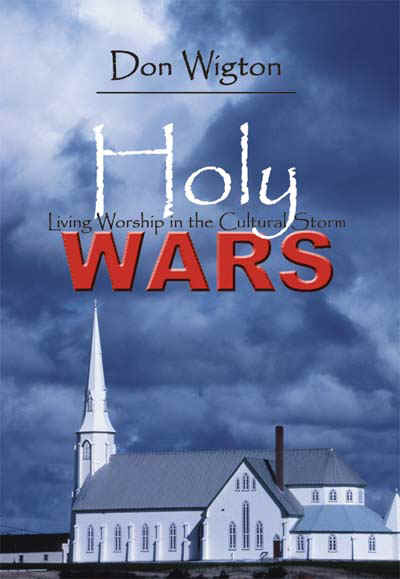 Click Here to purchase the E-book edition for only 99 cents!
CLICK HERE or call Author House @ 888.280.7715 for a soft, hard cover or E-Book edition of our new comprehensive book on
PRAISE AND WORSHIP
HOLY WARS
. . .a powerful and dynamic "must have" for every Christian who is seeking to worship God in the midst of the tempest of our modern world.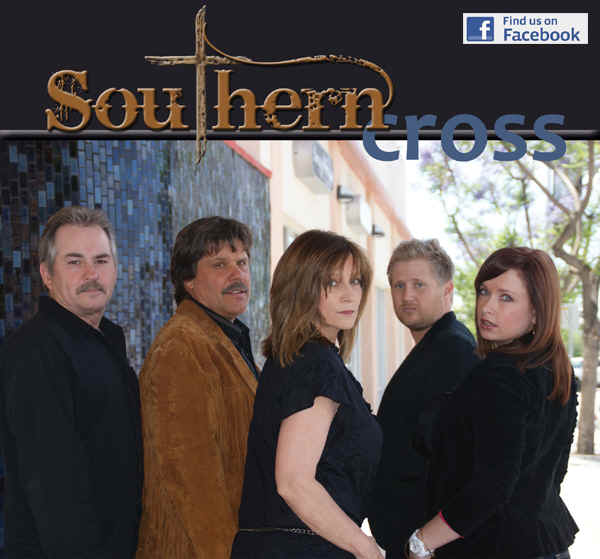 Millions of
Wigtune MP3
Downloads!
Pastors, worship music ministers, small group leaders, praise bands and members of over
3337 ministries from 94 countries world-wide including all 50 states in the United States
are now using Wigtune praise and worship resources.
We pray that these materials have provided all of you with untold blessings!
Wigtune Company
An offering of psalms, hymns and spiritual songs for the worship edification of the Body of Christ.
Colossians 3:15-17
Praise and Worship Songs to bless God. . .
| | |
| --- | --- |
| | |
| | |
| | |
| | |
| | |
| | |
| | |
| | |
| | Bible Study Helps, a Multitude of Christian Links and Other Goodies |
| | |
"I might not be a religious man myself but I know good music when I hear it, and this is very good! . . . I don't think that I have ever given such high ratings to so many songs before. But the fact is that they are well deserved because the music is amazing. Simply wonderful religious ballads and they really get to your heart. . .everytime."
Fredrik Cole: Trax In Space