True Blue
Winning the War
Tags: Church Growth, Church Growth Movement, Church growth consultants, worship leader, conservative, liberal, Conservative Christian, Conservative Christian theology, Evangelical, evangelism, post modern church, modernism, praise and worship, hymns, hymn singing,
Jericho, Joshua, Moabites, Ammonites and Menuites, Jehoshaphat, Satan, spiritual warfare, Jordan River, Red Sea
When God's people have learned to daily praise God for who He is and what He does with thankfulness, magnificent things result. Consider the instructions that the Lord gave Joshua and the Hebrews as they prepared to storm the walls of Jericho: "'You shall march around the city, all you men of war; you shall go all around the city once. This you shall do six days. And seven priests shall bear seven trumpets of rams' horns before the ark. But the seventh day you shall march around the city seven times, and the priests shall blow the trumpets. It shall come to pass, when they make a long blast with the ram's horn, and when you hear the sound of the trumpet, that all the people shall shout with a great shout; then the wall of the city will fall down flat.'" (Josh 6: 3-5a MKJV) As the priests sounded the trumpets with hearts of praise announcing the salvation of God, the wall fell down and the city came into the hands of the Israelis.
Pastor, when you look at your city today do you sense there is a wall between your church and the surrounding community that is impeding the work of the ministry? Then let God do the work as you praise Him continually. Praise is not about a dominion-oriented singing exercise designed to drum up God in order to subdue the world, but a life filled with an attitude of gratitude. So in your life, remain faithful to his commands and do as He has instructed you in His Word. Praise Him continually with a heart of thanksgiving. And teach your congregation to do the same to praise him in the sanctuary, at work or in school, in their communities and in their homes.
The heart of an ungrateful person spews out anger and pessimism and nobody responds well to that. But praise brings the truth of God along with optimism, peace and encouragement to a lonely and distressed world. So praise the Lord unceasingly to see the people around you recognize the greatness of God and thus give their lives to him. This is evangelism at its best.
Praise not only stands out as our offensive weapon but our defensive covering as well. When Jerusalem was surrounded by the antagonistic armies of the Moabites, Ammonites and Menuites, Jehoshaphat did not lean on his own power or authority. Rather he proclaimed a fast for all of Judah and prayed to the Lord for deliverance. In a display of reverence and dependence upon the Lord "Jehoshaphat bowed with his face to the ground, and all the people of Judah and Jerusalem fell down in worship before the Lord." (II Chron NIV) Then he sent out his army to face the intruding enemy. "After consulting the people, Jehoshaphat appointed men to sing to the Lord and to praise Him for the splendor of His holiness as they went out at the head of the army, saying: 'Give thanks to the Lord, for His love endures forever.'" (II Chron 20: 21 NIV)
Now to those on the outside, sending praise singers out in front of the army might seem a bit wacky. But this is not so for the people of God. Indeed, the ways of the world are not suitable for those who love God and worship Him. They fight their battles by other means than human might. "As they began to sing and praise, the Lord set ambushes against the men of Ammon and Moab and Mount Seir who were invading Judah, and they were defeated." (II Chron NIV)
Like the enemies of Israel, Satan seeks to defeat us through temptation and discouragement by appealing to our flesh as manifested in such things as lust, fear, pride and rebellion. But those who choose to praise God in all life will find that triumph over sin can be found through victorious attitudes that express an attitude of gratitude. Those who are thankful for what they have been given find that the seductions of Satan are meaningless.
The important thing to understand is that we are not involved in a physical battle but a spiritual one. (Eph 6:12) Thankfully for Jerusalem Jehoshaphat realized this and sought his victory through prayer, worship and praise. This same victory is available to all who will do the same.
Daily each of us is caught in the middle of a spiritual war. Who is against you today as a result of your faith? Are you feeling persecution at work because of your Christian beliefs? Do people look down on you or are you held back as a result of your testimony? Has a sociology or philosophy professor in college given you a lower grade because you defended the faith in your term paper? Has your teacher instructed you not to pray, not to carry a Bible or not to wear a T-shirt that mentions the Christian faith? Does the community that you work in scorn you because of your adamant stand for Christ? Do you sense the disdain of others because you fail to give into the crowd who is bent on liberalizing doctrine or bringing the ways of the world into the fold? Are people lying about you or misrepresenting your intentions? When you speak out the truth do your critics attempt to make it a personality issue at your demise? Do you always find yourself at the bottom of the political fray? Do you feel that you are standing alone at times?
The one who praises the Lord with an attitude of gratitude never stands alone. "He who dwells in the secret place of the Most High Shall abide under the shadow of the Almighty. I will say of the Lord, 'He is my refuge and my fortress; my God, in Him I will trust.' . . For He shall give His angels charge over you, to keep you in all your ways. In their hands they shall bear you up, lest you dash your foot against a stone." (Psalms 91: 1-2, 11-12 MKJV)
Through the years I have faced many obstacles. Again and again I have lived under the attack and felt the hatred of those who became angered at me because of the testimony of Christ. Without exception, regardless of the adversity that I have faced, I have seen the Lord's hand in it. Every time God has provided for me and rescued me from the enemy's clutches even as He has dealt in an appropriate fashion with those who have sought my ruin. In all of this I have learned to praise the Lord, not for my circumstance but in my circumstance. As the psalmist wrote even before he saw God's victory fulfilled, "But I have trusted in Your mercy; my heart shall rejoice in Your salvation. I will sing to the Lord, because He has dealt bountifully with me." (Ps 13:5-6 MKJV)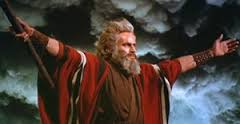 Notice the wording here. The psalmist recognizes clearly that the salvation of the Lord lies in the future. God has not accomplished His saving work in the situation yet. But God will save us and we can depend upon this fact not only because of His Word but also because of how he has been good to us in the past. When you are faced with the awesome task of crossing the River Jordan, never forget about the Red Sea. What God has done for us in the past He will also do in the future. So praise Him with every breath you take even while in the present uncomfortable surroundings. Then sit back and see what he does.

Praise Him while remembering "And we know that all things work together for good to those who love God, to those who are the called according to His purpose." (Rom MKJV) Pastor, do you want to see God do something noteworthy in your church? Then it is time to stop coveting the church that you don't have and begin praising God for who He is and what He has done.

Stay Tuned for More!!!!

If you liked this

CLICK HERE or call Author House @ 888.280.7715 to purchase a soft or hard cover copy of Don Wigton's book "Holy Wars" upon which this blog is based.

Click Here to purchase the E-book edition for only 99 cents!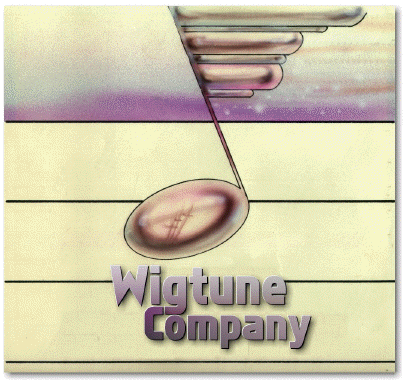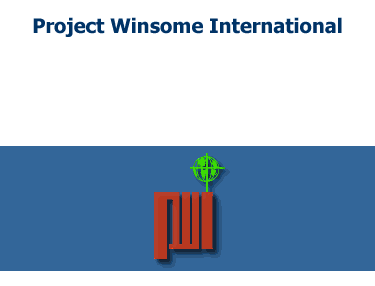 Check out this powerful Southern Cross song!


An Incredible revival is occuring in Northern India and Nepal. CLICK HERE to find out more!
---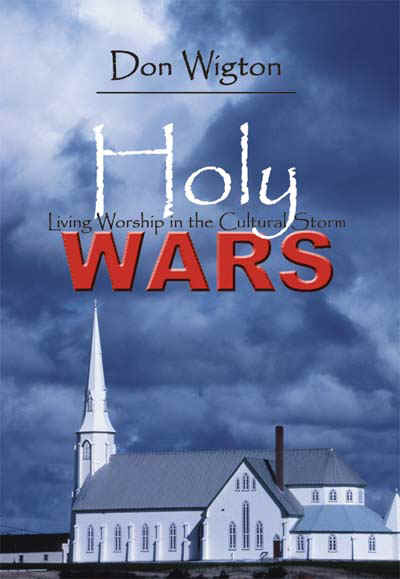 Click Here to purchase the E-book edition for only 99 cents!
CLICK HERE or call Author House @ 888.280.7715 for a soft, hard cover or E-Book edition of our new comprehensive book on
PRAISE AND WORSHIP
HOLY WARS
. . .a powerful and dynamic "must have" for every Christian who is seeking to worship God in the midst of the tempest of our modern world.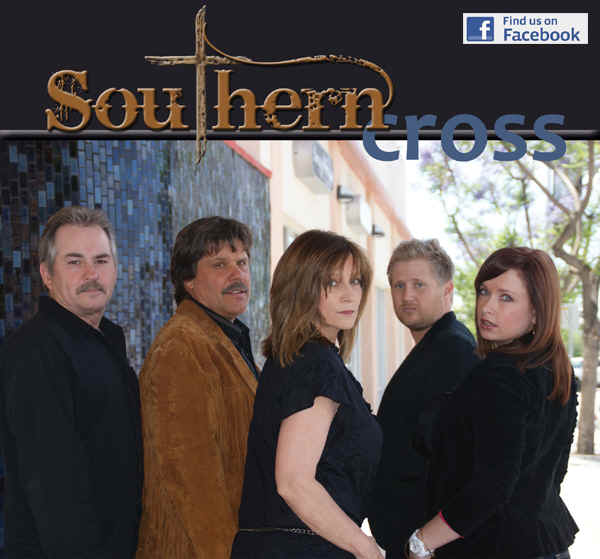 Millions of
Wigtune MP3
Downloads!
Pastors, worship music ministers, small group leaders, praise bands and members of over
3337 ministries from 94 countries world-wide including all 50 states in the United States
are now using Wigtune praise and worship resources.
We pray that these materials have provided all of you with untold blessings!
Wigtune Company
An offering of psalms, hymns and spiritual songs for the worship edification of the Body of Christ.
Colossians 3:15-17
Praise and Worship Songs to bless God. . .
| | |
| --- | --- |
| | |
| | |
| | |
| | |
| | |
| | |
| | |
| | |
| | Bible Study Helps, a Multitude of Christian Links and Other Goodies |
| | |
"I might not be a religious man myself but I know good music when I hear it, and this is very good! . . . I don't think that I have ever given such high ratings to so many songs before. But the fact is that they are well deserved because the music is amazing. Simply wonderful religious ballads and they really get to your heart. . .everytime."
Fredrik Cole: Trax In Space